Today's Daily Photo(s) is a little different. Today, I took a photo for every single hour that I was awake. And here, I will post them. 7am til 11pm. Phew! Most of the are the same sort of subject but we spent a lottttt of time painting today! We spent the day in Lawrenceburg with Mike's family and had a lovely dinner and spent hours upon hours painting furniture and saying so long to his brother, Ryan, who is leaving to teach English in Taiwan for a year. I'll let the photos do the talking (but I'll explain them in the caption!)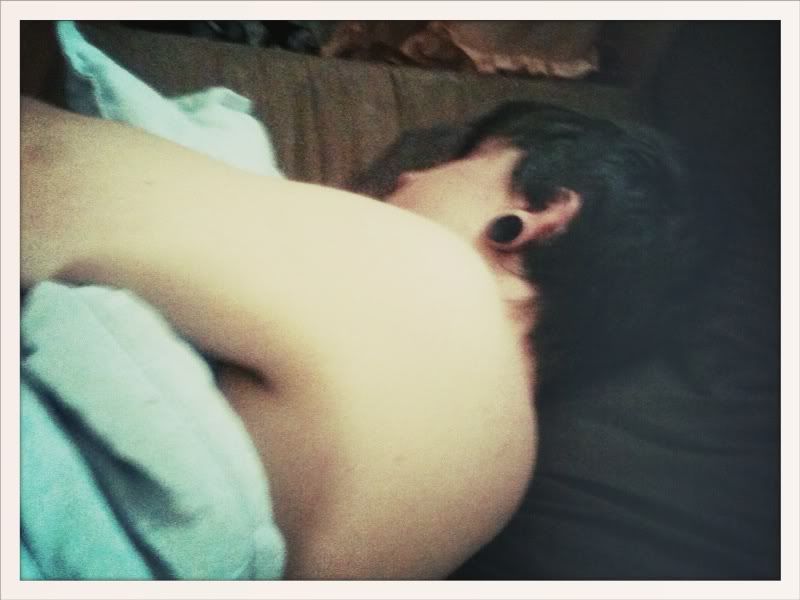 7am: Mike is snoozing.
8am: Still laying in bed, staring at the ceiling while Mike still snoozes.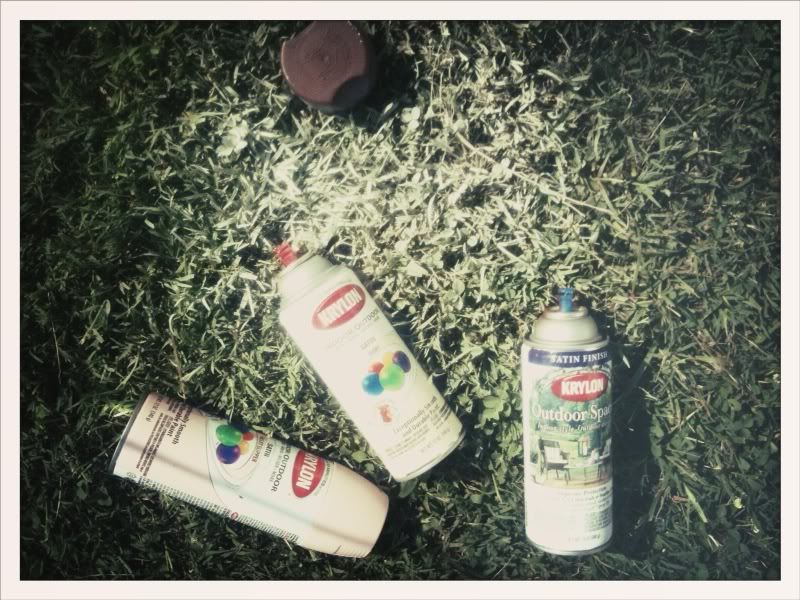 9am: I get a little crafty out back.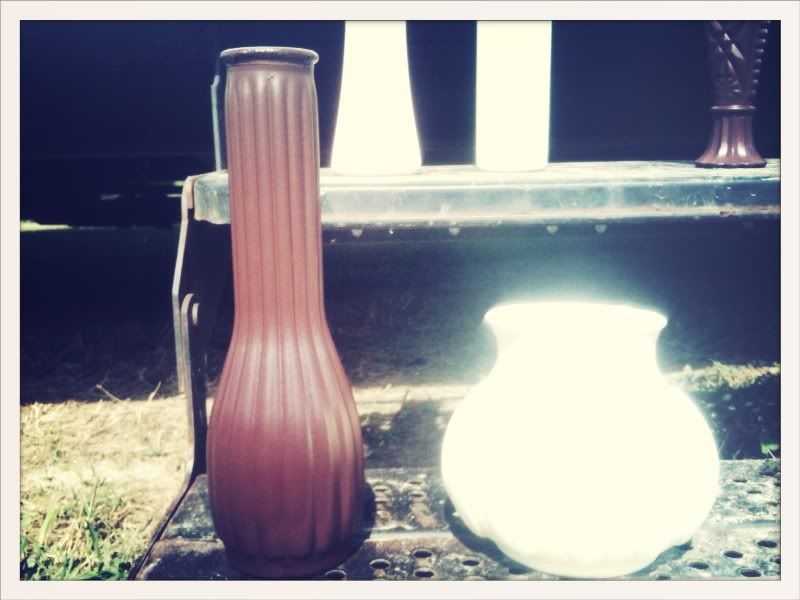 10am: Sorting my drying crafts.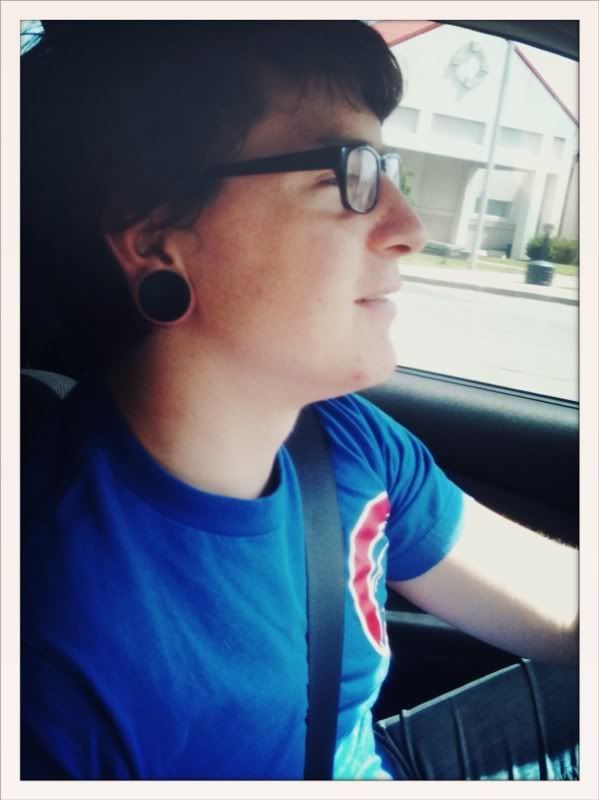 11am: We head out for Lawrenceburg.
12pm: We hit up Goodwill.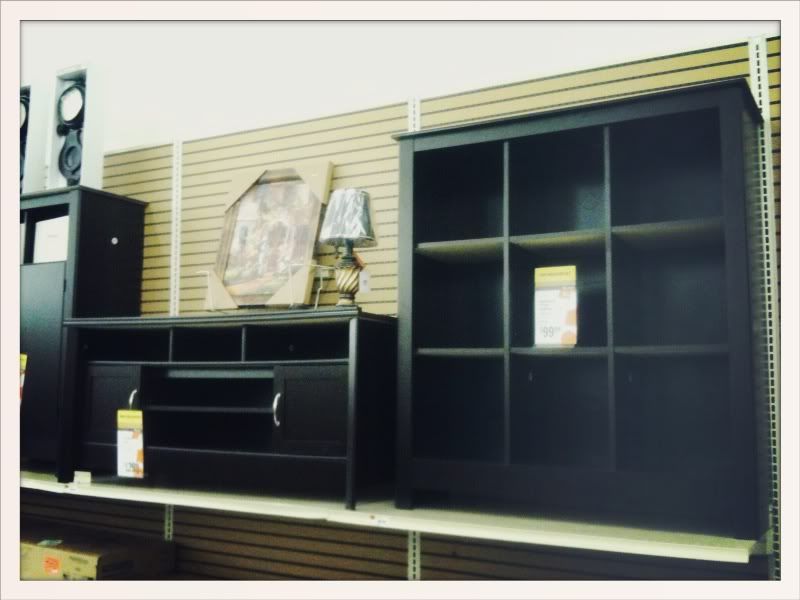 1pm: We head to a few shops and find a new TV stand and bookshelf for our house.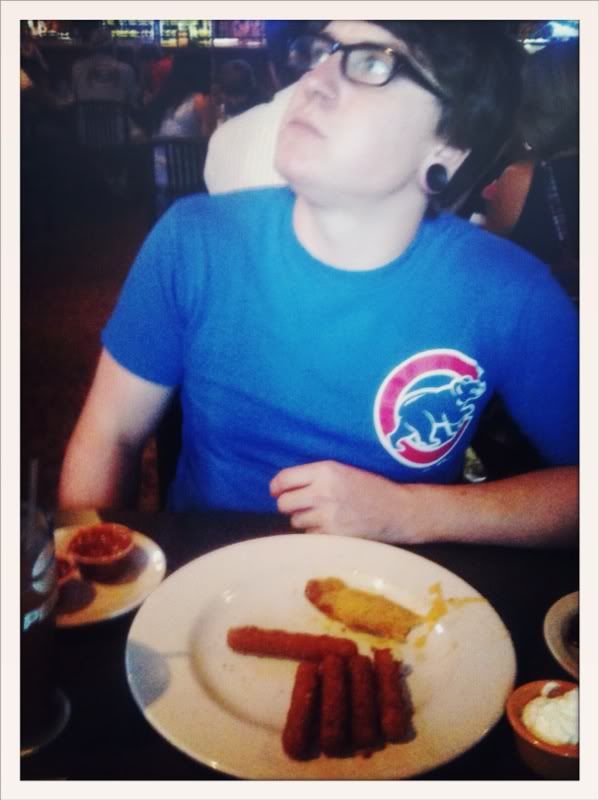 2pm: We head to the Brass Lantern for lunch, and then get thoroughly disappointed that we can't even get vegetarian cheese sticks. (and the cheese quesadilla was disgusting. Fail!)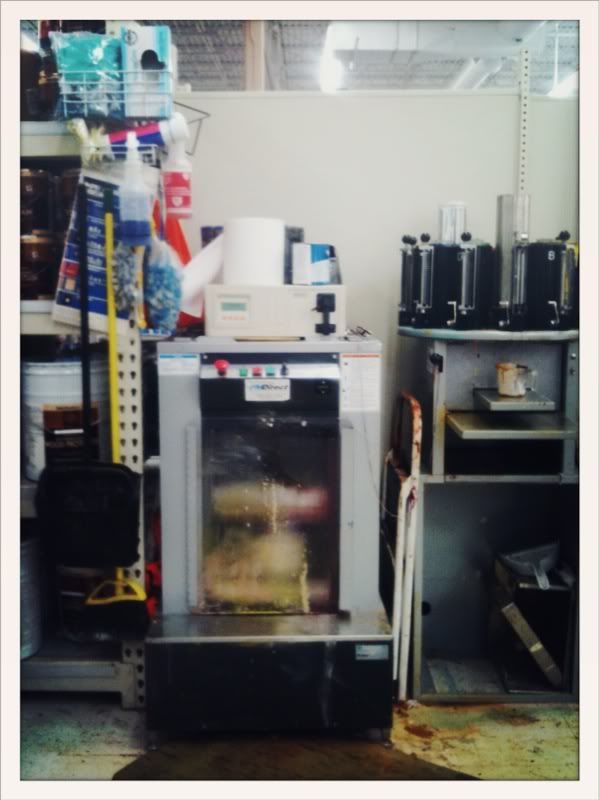 3pm: WalMart to get paint for our furniture.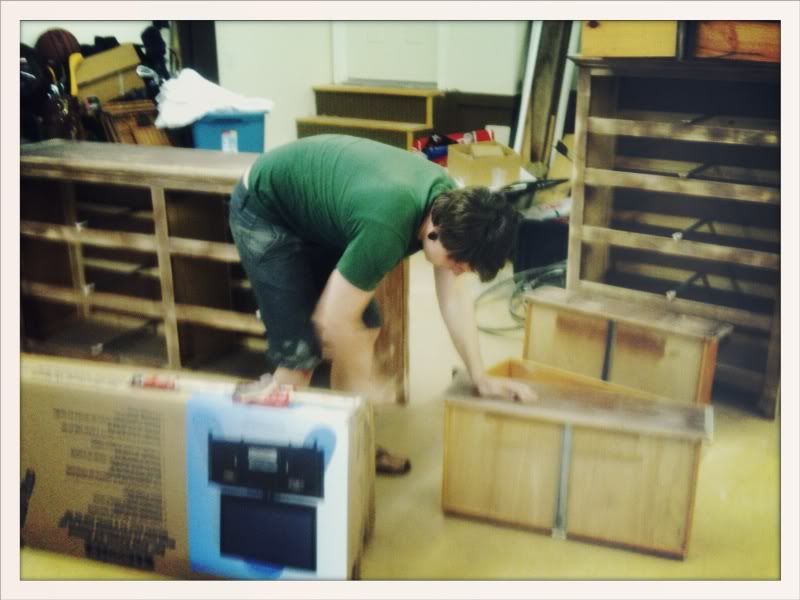 4pm: Try to get started on the sanding/painting process.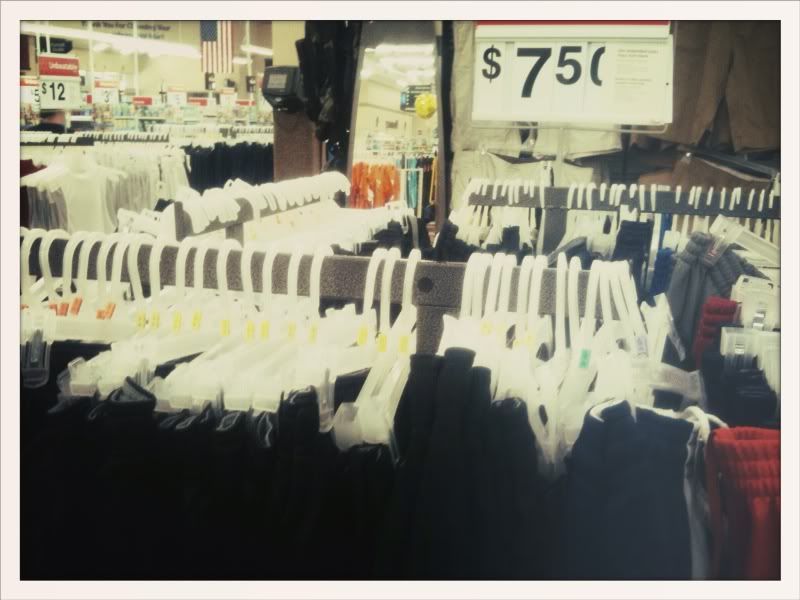 5pm: Head back to WalMart to get me some shorts to paint in. (My dress is a little much)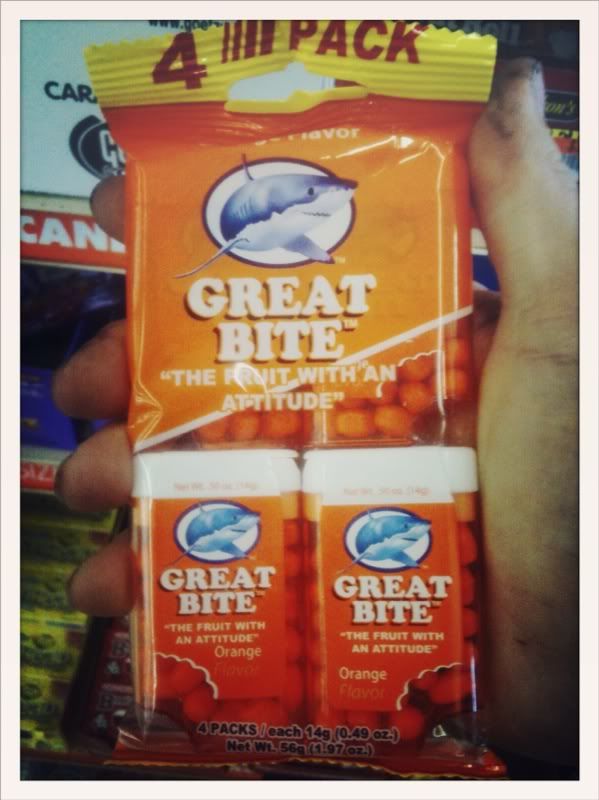 6pm: Admiring the great white shark candy...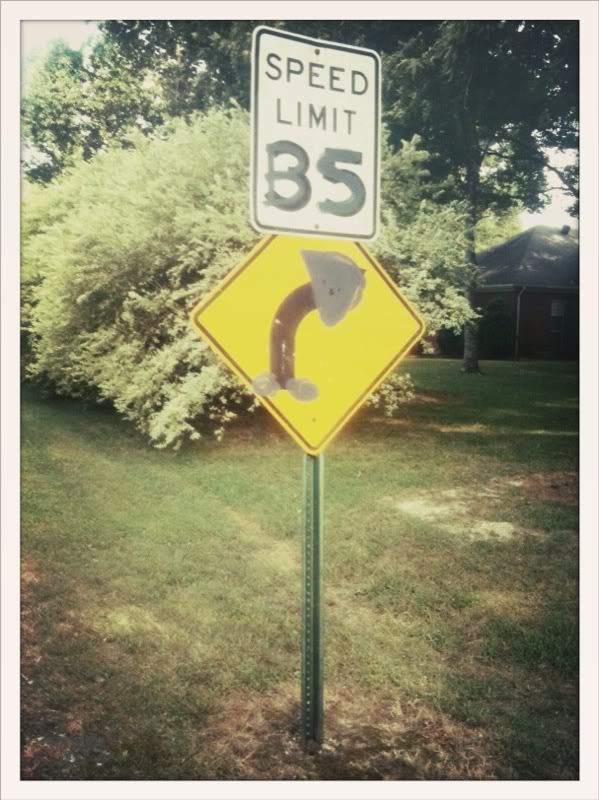 7pm: Checking out the local street art on the drive back...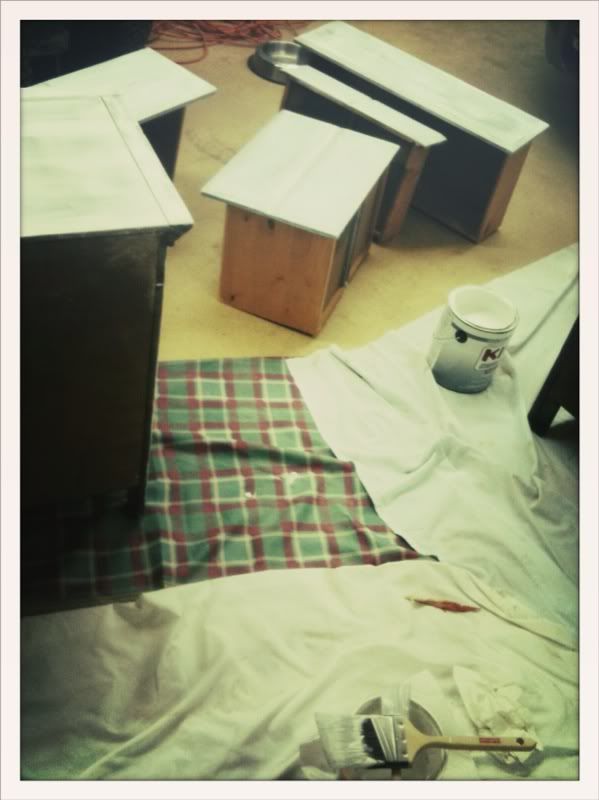 8pm: Ryan, Mike and I prime away!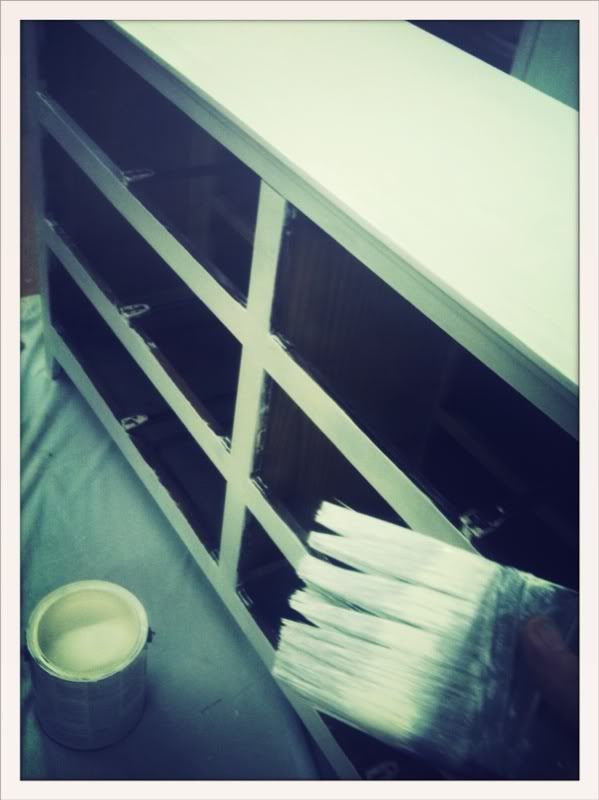 9pm: Still painting...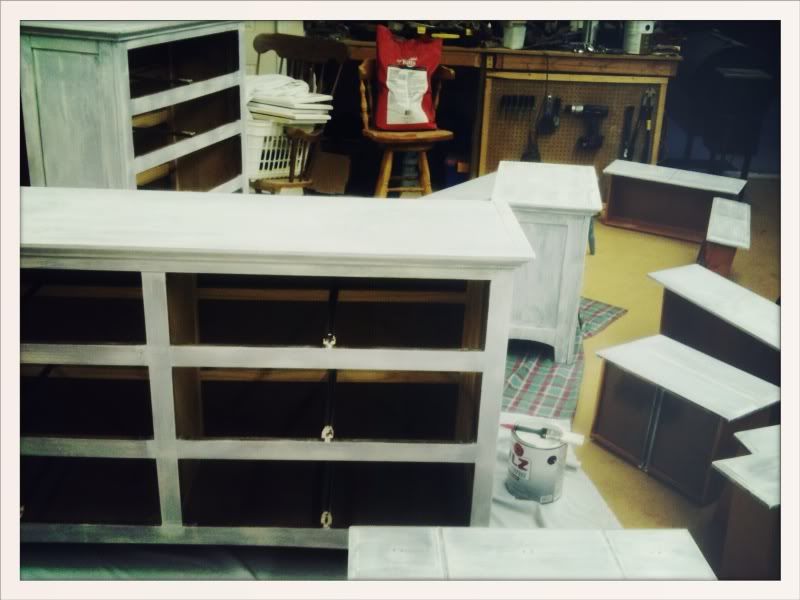 10pm: Still painting...
And one of me for good measure...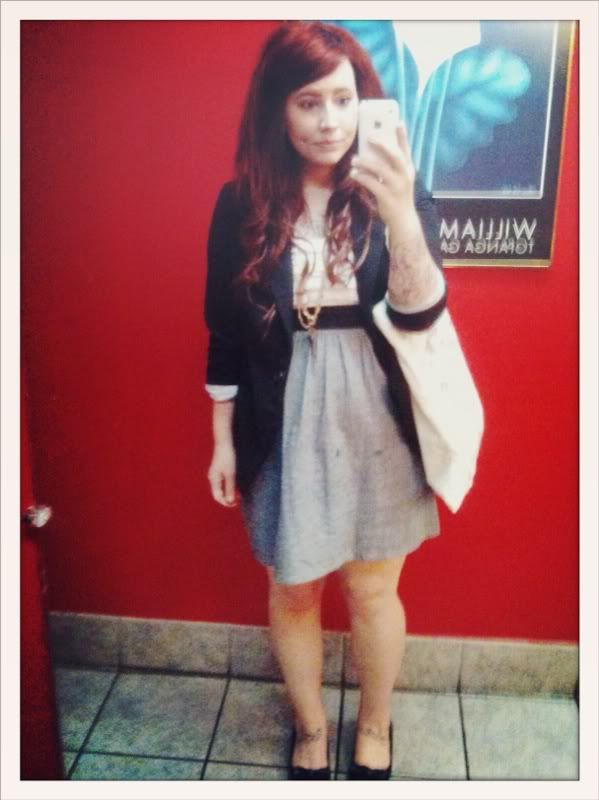 Now we're at home, exhausted, but feeling accomplished. Bedtime soon! Phew! I'll have my outfit photos up from today tomorrow! (Excuse the poorly structured sentences...) Goodnight all!
xoxo