Today was a fun day! Not only did I wake up in an exceptional mood, but we also found out that Mike didn't have to work today! Huzzah! Such a pleasant surprise because today was a bit of a whirlwind!
Here's what went down... (These photos don't do it justice because it was definitely jam-packed!)
For starters - I got cut another 2 and a half hours early at work last night (bummer!) I hope tonight is better. But we got a wonderful sleep and I woke up to: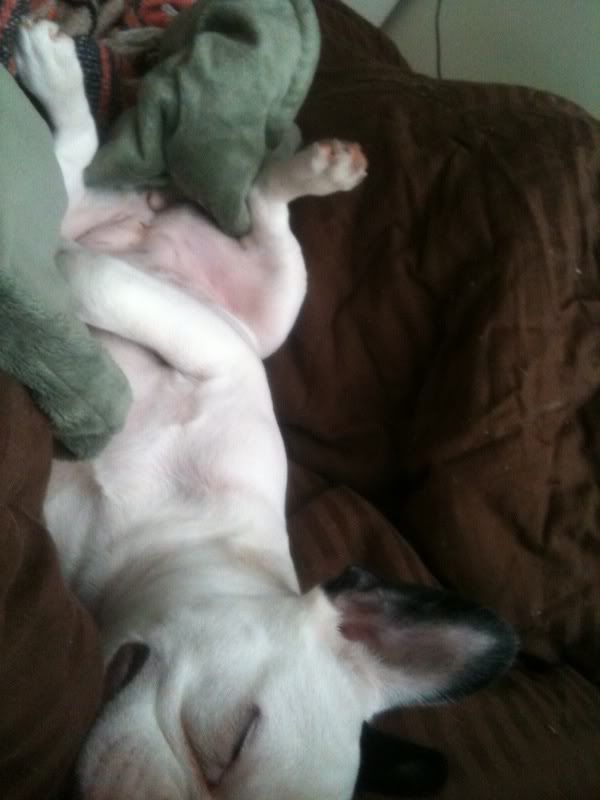 Pipkin laying all sorts of funny. You can't see but Georgia was sleeping right on top of me too. She's heavvvvyy!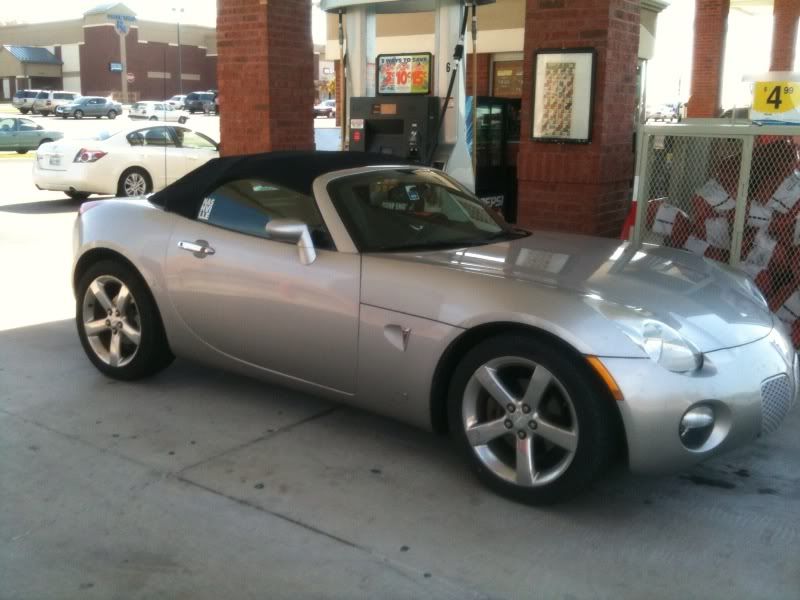 I drove my car for the very last time. Little Delilah has served me well the past 4 and a half years, but it was time for bigger and better things! We needed a more family-friendly car for me so we went and bought this...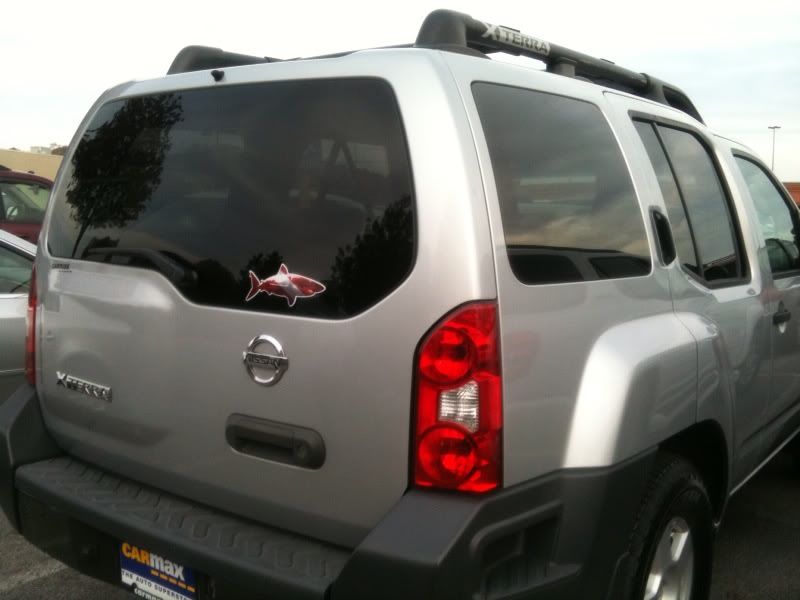 A silver Xterra that we have yet to name! Huzzah! Not the best picture because I forgot to take more while it was light outside. This one is to document what the very first thing on the car was: a shark diving decal! Wahoo! I can't wait to get my new license plate and frame, too! Hopefully you'll get a kick out of them! We are in heaven with this car. It's wonderful! Not the most "green" car on the planet, but it's exactly what we were looking for. I feel so tough driving it! It lacks all the luxury bells and whistles that my convertible had, but that's because it's meant to work. There aren't even mirrors on the visors! haha I like that about it though. I'll post detailed pictures soon!
Afterwards we headed to Best Buy to check on a new XM radio for it. My car had it built in but this one doesn't (doesn't have an Aux port either!). We're having an Aux port installed this week and then getting a new XM radio too because about 30 seconds of FM radio was enough for me. (Not to be a music snob or anything but I can't stand that song "like a g6" or whatever it is! Gah!)
Then we went to Garcia's! By this time we were famished! I had bean & cheese nachos (and jalapenos!) and Mike had some cheese enchiladas.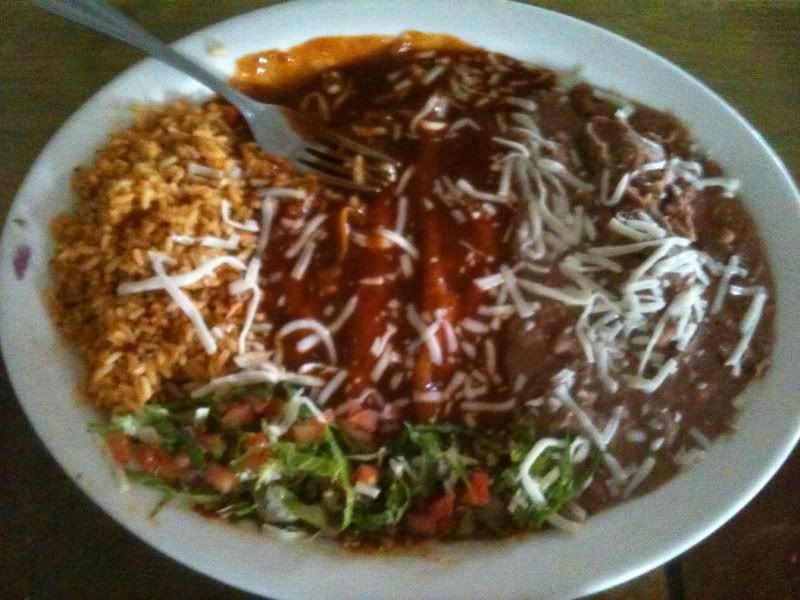 Then we took the girls to the puppy park and then to Petsmart to get some new treats. Now we're at home, resting up before leaving for work at the bar. Just gotta get through three days of classes this week, then 1 next week! Cross your fingers for me, y'all!

PS; if you've emailed me in the past couple of days, don't worry, I will respond! I've just been so busy and using any downtime I can to just rest! I promise to respond tomorrow night at the latest! xo